Liu - Tea & Art
Our brands
Go to Wudang Daoist Tea
Wudang Daoist Tea
On around 850m above sealevel, we grow our finest daoist teas on Wudang Mounatin, Hubei Province, China. The good climate and special area make our handproduced tea so unique.
Go to Liu – Chinese Art
Liu – Chinese Art
The traditional artist and musician Liu Wenzhuo invites you to enter her world of fine art. Besides her paintings and arts , she designs and paints tea-ware, traditional chinese clothing and accessoires.
Go to Wudang Tea House
Wudang Tea House
The authentic chinese tea-house in the middle of nature, far away from the stressfull city. An island of stillness and relaxing tea-art. We provide tea-service and workshops for individuals and groups.
Be the first to get new updates
Latest News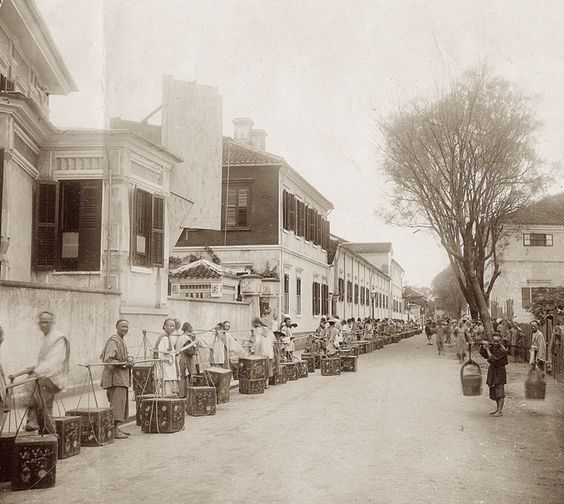 Since the 19th century, tea had rapidly replaced silk as the most important and bulk export commodity in China, in the case of Guangzhou (Canton), from 1817 to 1833, the annual average export of tea accounted for 51.1% of the total export value, accounting for 60.8% of the total export value of agricultural products in the same period. German firm Carlowitz & Co (Carlowitz), one of the most famous far east firms had been operating in Guangzhou in 1840's, which located its headquarters in Hamburg. Another Hamburg firm Siemssen & Co. (Siemssen) opened in Guangzhou in 1846. After the first Opium War in 1842, with the opening of five newly opened treaty ports, Shanghai in the Yangtze River estuary was closest to the origin of tea, the main export goods. Tea from Fujian, Jiangxi and other regions was no longer transported to Guangzhou, but to the intermediate station of North-South sea transportation, Shanghai. Merchants from all countries flocked to Shanghai to increase the purchase of agricultural and sideline products such as tea. Siemsse settled in Shanghai in 1856, it is the first German-funded firm to open in Shanghai. As one of Germany's largest foreign firms in China, C. Melchers GmbH & Co. (Melchers) from Bremen firstly set foot in China as early as the late Qing Dynasty and set its headquarters in Shanghai, Carlowitz and Siemssen entered Shanghai in 1877 and in 1846, and later Shanghai became the headquarters, all these provided conditions for Germany's domestic supply of Chinese tea. The second Opium War took place in 1856-1860, China had opened 16 ports from coastal areas to the middle and lower reaches of the Yangtze River, Hankou is located at the core of tea producing areas in Central China and on the golden waterway.
Read more about Maritime Tea Route from Hankou (Hankow, Wuhan) to Germany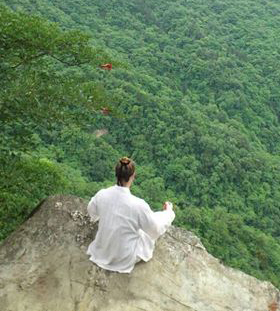 Patrick Liu www.deutsche-daoistische-vereinigung.de
Nei Gong is an exercise that is performed in silence. Nei means "inside" and gong means "work". So Nei Gong is also called inner work. Whether standing, sitting or lying, we can cultivate our energy with the help of our Spirit. Exercises in standing include, for example, Zhan Zhuang exercises, in sitting you practice mainly with simply crossed legs, in half the lotus set (one leg is placed on the other), the full lotus set (the second leg is placed on the first), etc. Exercises in lying down include sleep meditation, where you can take different lying positions.
Previous
Next