Liu - Tea & Art
Our brands
Go to Wudang Daoist Tea
Wudang Daoist Tea
On around 850m above sealevel, we grow our finest daoist teas on Wudang Mounatin, Hubei Province, China. The good climate and special area make our handproduced tea so unique.
Go to Liu – Chinese Art
Liu – Chinese Art
The traditional artist and musician Liu Wenzhuo invites you to enter her world of fine art. Besides her paintings and arts , she designs and paints tea-ware, traditional chinese clothing and accessoires.
Go to Wudang Tea House
Wudang Tea House
The authentic chinese tea-house in the middle of nature, far away from the stressfull city. An island of stillness and relaxing tea-art. We provide tea-service and workshops for individuals and groups.
Be the first to get new updates
Latest News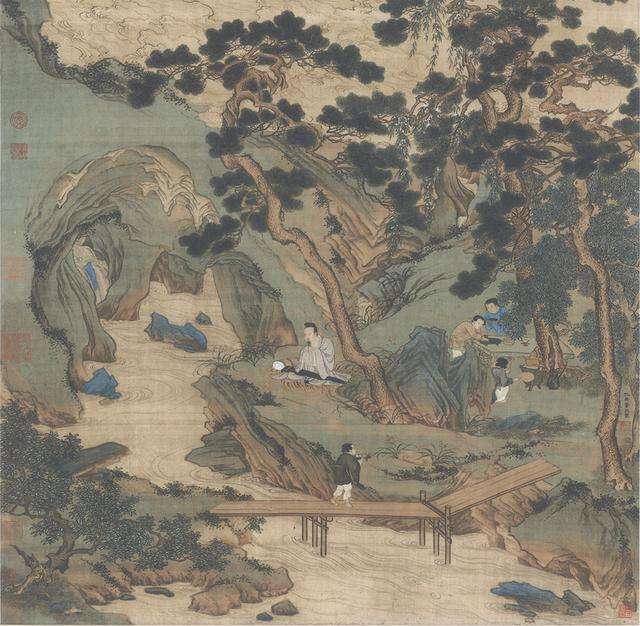 Tea's bitterness can clear the heart, Qin's low and deep sounds can calm the mind down "茶苦可清心,古琴低沉可静心", playing Qin (Guqin), tasting tea… several tea friends listen to the dialogue between Qin and tea, tuning Qin, boiling water and infusing tea. In a certain sense, there are many similarities between these two kinds of treasures with profound cultural heritage. Tea has a very long history, even before the beginning of human civilization, Qin, one of the oldest plucked string instruments in China, it has been popular since the time of Confucius with a history of more than 4000 years. Because Qin music style belongs to the quiet, virtual quiet, deep quiet, and so on static beauty. This is why Guqin is most suitable for playing in the dead of night, because such an environment can match the style of Qin music and the artistic conception it pursues. Tea and Guqin have very similar temperament, so in a tea ceremony performance, Guqin is generally chosen. When we clean our hearts, we do not simply drive away the external fatigue, but use Qin, emotion, tea, and Tao to drive away the turbid Qi in our hearts, and then cultivate our body and mind, so as to achieve a truly transcendent spiritual enjoyment. Ancient Chinese literati loved Qin and tea, playing Qin and drinking tea became a vivid portrayal of the life of literati and scholars, both of them can cultivate people's character, temperament and sentiment, and meditate on Buddhism and Taoism, so as to achieve spiritual enjoyment and personality's transcendence.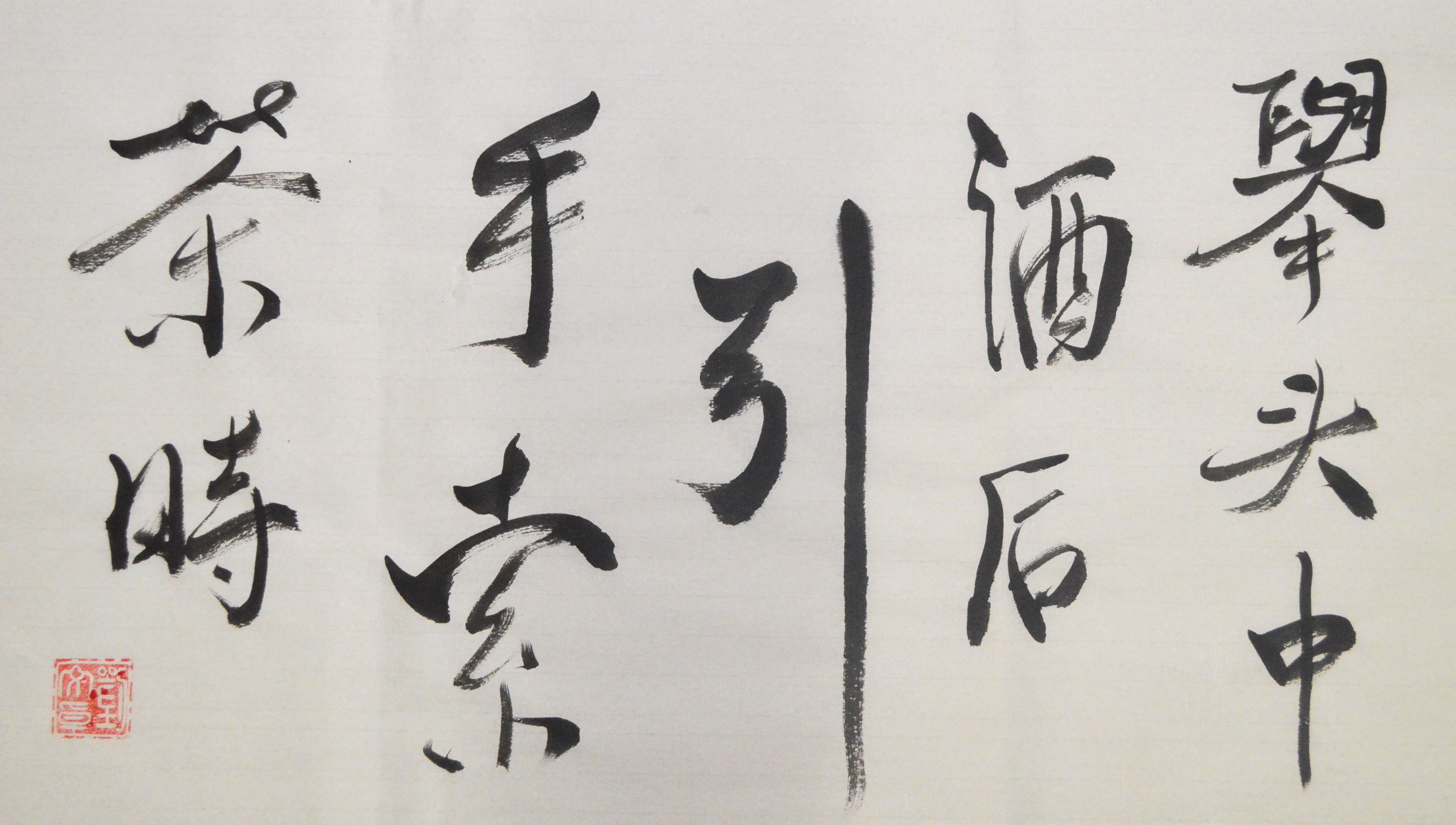 In China, there has always been a saying that tea and wine compete for merit. But in the minds of Chinese literati, the status of tea is still above wine. Throughout the status of tea and wine in the poets' minds, there is a process, a leading wine poetry first, tea and wine on an equal footing, to the tea dominating position. In the early Tang Dynasty, the poets used wine to boost their spirits. With the emergence of tea drinking groups such as Lu Yu and Jiao Ran, more and more poets of Tang Dynasty became associated with tea. The tea loving monk, Jiao Ran not only knew, loved and enjoyed tea, but also wrote many charming poems about tea, he thought that wein was far from tea "The elegance and purity of this tea is unknown to the world, people relying on drinking alcohol is to deceive themselves and others. 此物清高世莫知,世人饮酒多自欺 – <饮茶歌诮崔石使君>". Jiao Ran discussed the art of tea drinking together with Lu Yu, the sage of tea, and advocated the tea tasting atmosphere of "replacing wine with tea". He made great contributions to the development of tea culture in Tang Dynasty and later generations. Bai Juyi's attitude towards tea and wine is more typical, "when there is no alcohol for guests to drink, 聊将茶代酒 for the moment, make do with tea instead of alcohol – <宿蓝溪对月>", "We can know the strength of an alcoholic drink when we drive away the sorrow, we can see the effect of tea when we break the drowsiness 驱愁知酒力,破睡见茶功 – <赠东邻王十三>", it was Bai Juyi who added a large amount of tea into the poetry world and made tea and wine keeping abreast of the world of poetry. From his poems, we can see the gradual rise and transformation of tea among literati.
Previous
Next