Liu - Tea & Art
Our brands
Go to Wudang Daoist Tea
Wudang Daoist Tea
On around 850m above sealevel, we grow our finest daoist teas on Wudang Mounatin, Hubei Province, China. The good climate and special area make our handproduced tea so unique.
Go to Liu – Chinese Art
Liu – Chinese Art
The traditional artist and musician Liu Wenzhuo invites you to enter her world of fine art. Besides her paintings and arts , she designs and paints tea-ware, traditional chinese clothing and accessoires.
Go to Wudang Tea House
Wudang Tea House
The authentic chinese tea-house in the middle of nature, far away from the stressfull city. An island of stillness and relaxing tea-art. We provide tea-service and workshops for individuals and groups.
Latest News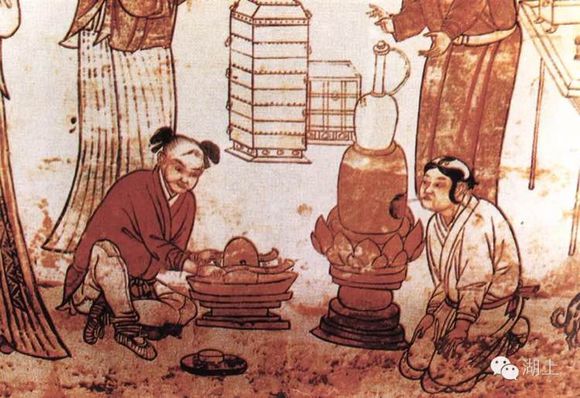 "When drinking the first bowl of tea, I feel moist in my throat and lip; the second bowl dispels the loneliness and boredom in my heart; during the third bowl, I'm embarrassed at creativeness, and start to search for new knowledges; the fourth bowl is drunk out, my grievances along with my light sweat dissipate through pores; the fifth bowl refreshes myt mind; the sixth bowl can help to communicate with immortals; after the seventh bowl, I feel that I'm extraordinary and refined, a slight breeze crushed my arms. Where is the Penglai Mountain? With this wind, I, Yu Chuan Zi, want to fly to there."
Read more about Seven Bowls of Tea 七碗茶 – Tang Dynasty Poem by Lu Tong
The Tea Research Institute of the Chinese Academy of Agricultural Sciences (TRICAAS) is the only national comprehensive tea research institution in China, located in the West Lake scenic spot of Hangzhou in Zhejiang Province. It is mainly engaged in the research and service work in the fields of tea basic and applied basic science, scientific and technological industry development, tea quality and safety testing, industrial economy, organic tea certification, professional skill training of tea industry, academic journal editing, etc., and at the same time, it extensively carries out domestic and foreign cooperation and exchanges, as well as high-level personnel training, etc..
Read more about TRICAAS – the only National comprehensive Tea Research Institution in China
Previous
Next